Put your lashes on with ease! Quick and Easy!
Included in set magnetic eyeliner, tweezers, and double desk magnetic lashes with 5 magnets.
Revolutionary new eyeliner technology
Perfect lashes in minutes!
Lashes last up to 15 wears
Eyeliner is long-lasting, smudge-proof
Cruelty free and vegan friendly
Customer Reviews
Stunning!
Right on time. I love my magnetic lashes. Perfect addition to my glam look ❤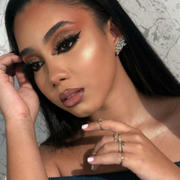 Customer Reviews
Stunning!
Right on time. I love my magnetic lashes. Perfect addition to my glam look ❤